New Mexico Mail Forwarding, Scanning & Handling Service
✓ 24 Hour Turn-Around
✓ No Hidden Fees
✓ Fast and Easy Onboarding
Scanning, Forwarding & Handling Monthly, Weekly & Daily International Forwarding
If we form your New Mexico LLC or act as your registered agent in New Mexico, then you receive five pieces of free mail forwarding each year. This also means you may use our address as your company's address, e.g. on business cards, your website and more. The only thing that's required is to sign up for our New Mexico agent service in. We scan all mail to your client portal by default. Physical forwarding can be requested and it is ok if you are an international client.
Your New Mexico Office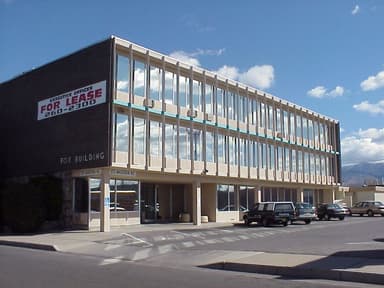 We are located in the Fox Executive Office park. The space is conveniently located next to the airport and a conference room is available for meetings.
---
120 Madeira Dr NE STE 220 Albuquerque, NM 87108 International District
Business Address
Don't Advertise With A P.O. Box
Fast & Cheap Mail
We Scan Daily. Don't Be Overcharged.
Privacy
Don't Advertise Your Home - Use A Professional Address Instead.
Need More Mail Handling?
If you need more than the five free pieces provided by our agent service, then there are a few options. We offer unlimited daily, weekly and monthly mail scanning packages as well. By default, mail is scanned for free and packages are forwarded at cost. There are no handling charges.
Not sure you need unlimited mail? We also offer a-la-carte services for $5 per package. All of these options are on the order form.
Interested in having us do more than scan your mail? Setting up a virtual office in New Mexico brings the following benefits:
Lease Agreement
A virtual office includes a commercial lease agreement. This can be used as proof of address when opening a bank account.
New Mexico Phone
Each office receives a New Mexico phone number. Live answering is available upon request.
Daily Mail Handling
Your office includes unlimited daily mail scanning and forwarding. We assume most people want scanning, but forwarding packages can be requested. There is no fees to forward internationally.
Why A New Mexico Company?
Most people choose a New Mexico company because of the anonymity and lack of annual reports. Not having an annual filing to keep up with saves not only time, but a lot of money in the long run.
Additional Services
Need more than mail or an office? We will happily help set your company up and get it running. Find our additional services to your right.
---